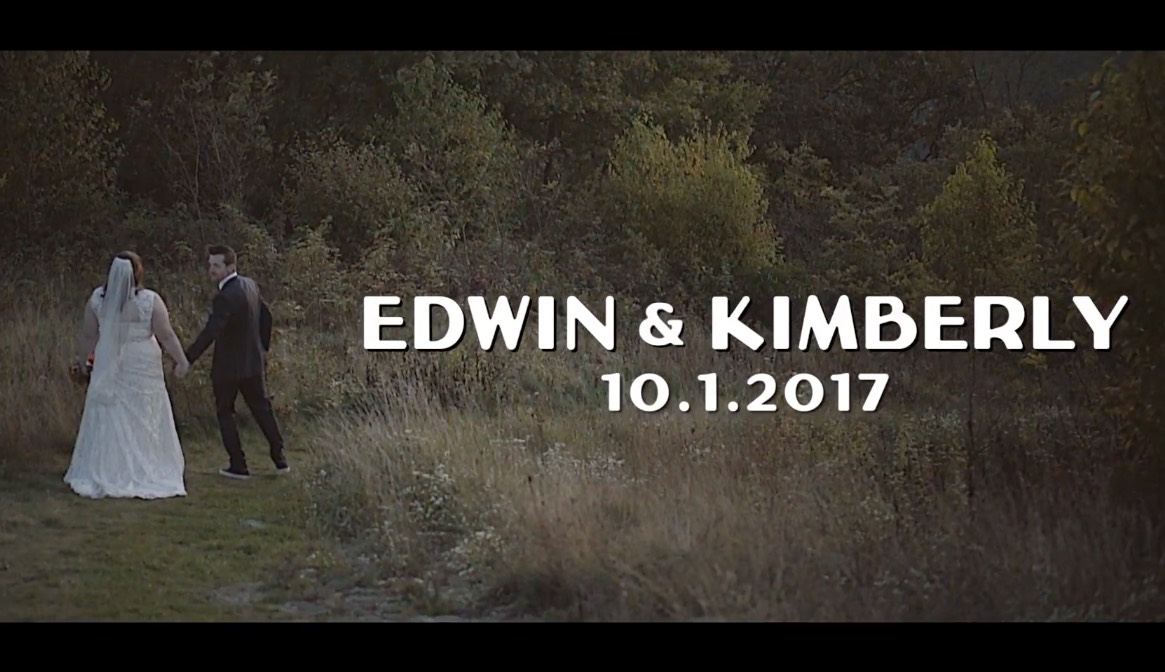 We are two filmmakers who take great pride in approaching everything we shoot with an eye for the romantic and a flair for capturing moments otherwise lost. It makes sense that we would want to turn our cameras on events that are as consistently powerful and emotional as weddings. It was a natural progression.
We want to help you preserve your wedding day in a timeless cinematic package that you'll want to share now with everyone you know and then watch in the years to come. We seek to capture the joyous mood and lasting memories from your big day. While we've had experience covering events in a "documentary" fashion, we believe that "cinematic highlight" packages are the best telling of the story of the day, and that's where we place our focus ... creating a kind of "greatest hits" video that distills the best parts of the day down to 4-5 minutes, set to a song. These are perfect for posting and sharing online. Similar to scoring a soundtrack to a movie, we have great ideas for songs that unify the movie into a whole. Even if you want us to deliver traditional multi-cam edits of the ceremony and/or reception, we'll be shooting with an eye for the highlights. In addition to the highlight films linked above, you can watch our first ever wedding video (where we were admittedly learning the ropes) and our second wedding video (a challenging solo shoot).
Stefan and I both had videographers at our weddings and we hope to bring the best of what we liked about them (and none of the stuff we didn't). While we could have more videographers on our team, we think that two is a "magic number" of sorts: balancing coverage and unobtrusiveness (if that is actually a word). We hold these truths to be self-evident ... but our job is to get the shots you'll treasure without you noticing that we're there.
Our primary focus is to remember that you are inviting us to your wedding. We want to meet with you and we also want to meet with the other coordinators (event and location) and your photographer to understand how we can fit into your day - not how we can bend your day to fit our needs. If you're getting married in a place of worship, we'll connect with the wedding coordinators there so we understand their expectations of us.
We want to know about your "must-haves" (or even "want-to-haves") that should be a part of the video. Examples of creative extras might include a hand-made contribution to the wedding gown made by the mother of the bride, an ice sculpture made by the bride's brother or particular coverage at the reception of one of the groom's friends who had flown in from Italy to be a part of the day.
The definition of highlights for us starts with this list:
Bride/Groom Prep
First Look
Ceremony
Grand Entrance
First Dance
Speeches/Toasts
Father-Daughter/Mother-Son Dances
Cake Cutting
Bouquet/Garter Toss
Departure
However, chances are good that your wedding doesn't follow this plan. You probably have something extra that's going to make your wedding unique. We thirst to know about this, so we can be there to capture it.
We shoot in HD, so we prefer to deliver to you an HD file that you can play or stream to your devices and digital media players or post online. However, if you really want it, we can convert the video to standard definition and make you a DVD. Just let us know your preference.
Send us an email and let's talk - no pressure. We think you'll find our balance of quality, creativity and value is unmatched and our committment to your satisfaction unparalleled.